Specialized in central and south america seafood
Pespesca, S.A. In the search to consolidate our Corporate Vision of being a respected, reliable company, leader in the processing and commercialization of products derived from fishing, maintaining high quality standards, with an Integrated Management System with the achievement of objectives and effective communication, Being our customers and consumers the center of attention, we are committed to the quality, safety and food safety of our products.
Commited to preserve the ocean
We comply with environmental regulations and monitoring plans that guarantee the proper use of natural resources, preventing pollution and disposing of waste properly. We maintain reforestation projects contributing to the environment.To maintain the maximum level of effectiveness, activities have been systematized and a critical control point analysis system (HACCP) has been implemented, complying with current laws and expectations of our customers.
CODE OF ETHICS
In PESPESCA S.A. we are committed to continuous improvement processes, taking as a goal our corporate mission and vision, which derive in the commitment of the organization for the welfare of our employees; we have implemented comprehensive management systems, which allow us to demonstrate the effectiveness of the processes.
PESPESCA CERTIFICATIONS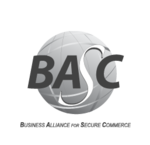 PESPESCA maintains all the quality assurance of our products to a great extent including third party audits from FDA, USA; EU Health authorities and Taiwan. Also, we receive periodic inspections from our main clients from USA and EU.